Bay Area Analytics is a meetup dedicated to bringing data into the workplace in a meaningful way.  Each month we hear from product managers, data scientists, growth hackers, engineers, and many others for the bay area to discuss all things data with a focus on application in the business.
Over the past year, we've grown to over 700 members from around the SF Bay Area and have had talks on Apache Drill, Data Science, Growth Hacking, SQL, Pig, and a number of other events hosted by the likes of Netflix, Adchemy (now Walmart Labs), Edmodo, Alpine Data Labs, and a number of others.
Here is Allen Day giving us his unique perspective on Data Science as design not math.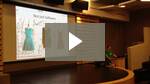 During the annual Strata conference, we held a PIG workshop to learn how people are using this in their analytics workflow.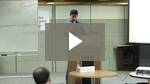 Another really amazing talk was given by my good friend Andreas Quandt, Product & Platform Analytics at Edmodo.  You can view his slides below.
We have some amazing events planned for the remainder of this year so head over to http://www.meetup.com/bayareaanlaytics to join the group!